Multifunctional phone live broadcast bracket

STARTRC Multifunctional mobile phone live broadcast bracket photography tripod ring fill light suitable for DJI OSMO pocket 2
Power way:USB port
Color temperature:White light, Neutral light,Warm light
Product size(light):10 inch ring fill light
Product size(tripod):2.1m tripod
Multifunctional cold shoe mount.
Multifunctional expansion long board.

AR panoramic lighting technology.
10 inch ring fill light. switch control, adjustable brightness, three colors adjustable.
Panoramic three-dimensional, natural fill light.
3d annular eye protection lampshade.
Three colors temperature switch, adjustable Brightness.
CNC tripod is more stable,it is stretched and adjusted arbitrarily when unfolding.
multifunctional extension parts.
Could be for all kind of photographic equipments,for example sports camera, fill light,microphone and so on.
Put 10mm long screw on the bottom,could be used up and down simultaneously,connect multiple devices at the same time.
Using scene display:Live broadcast, selfie, video fill light.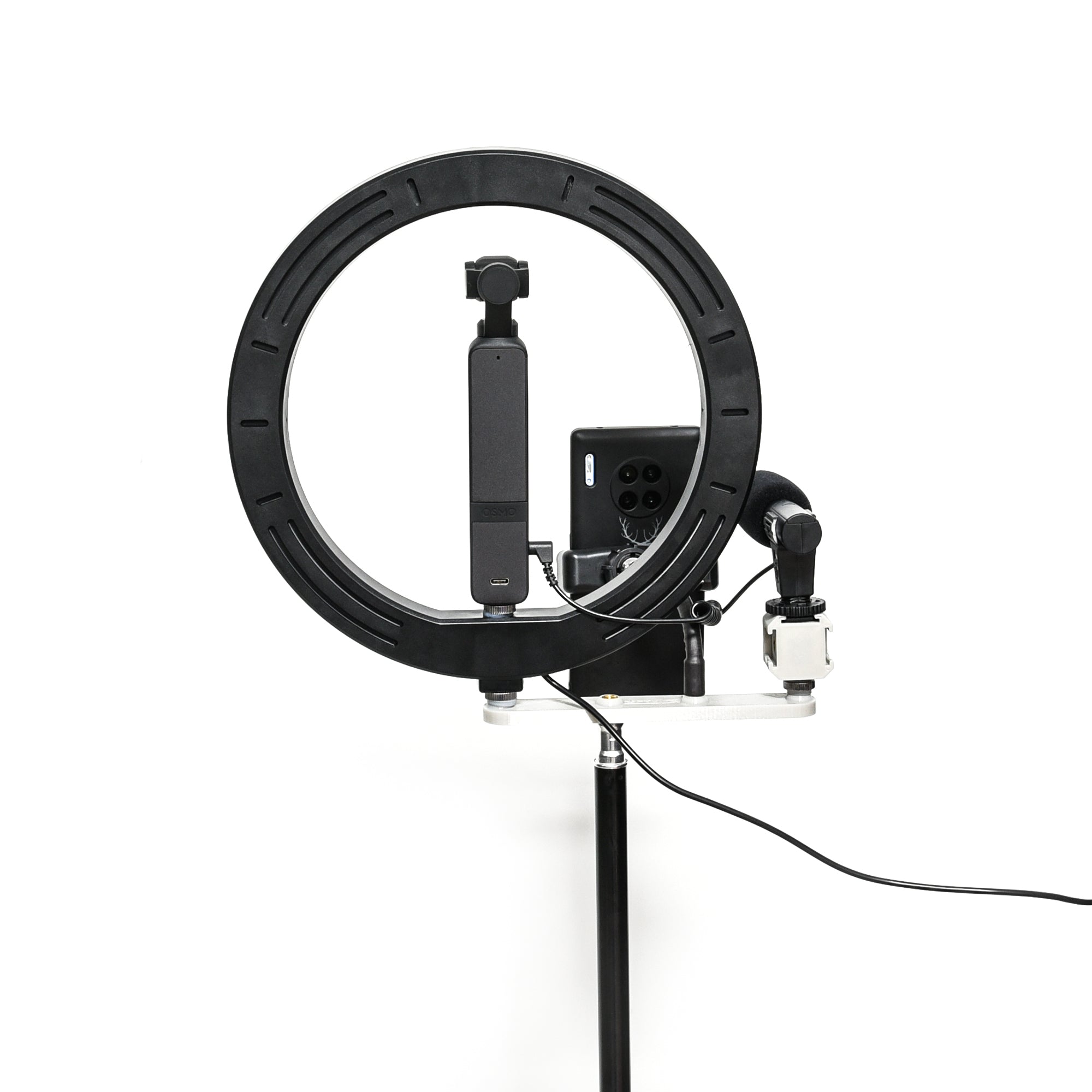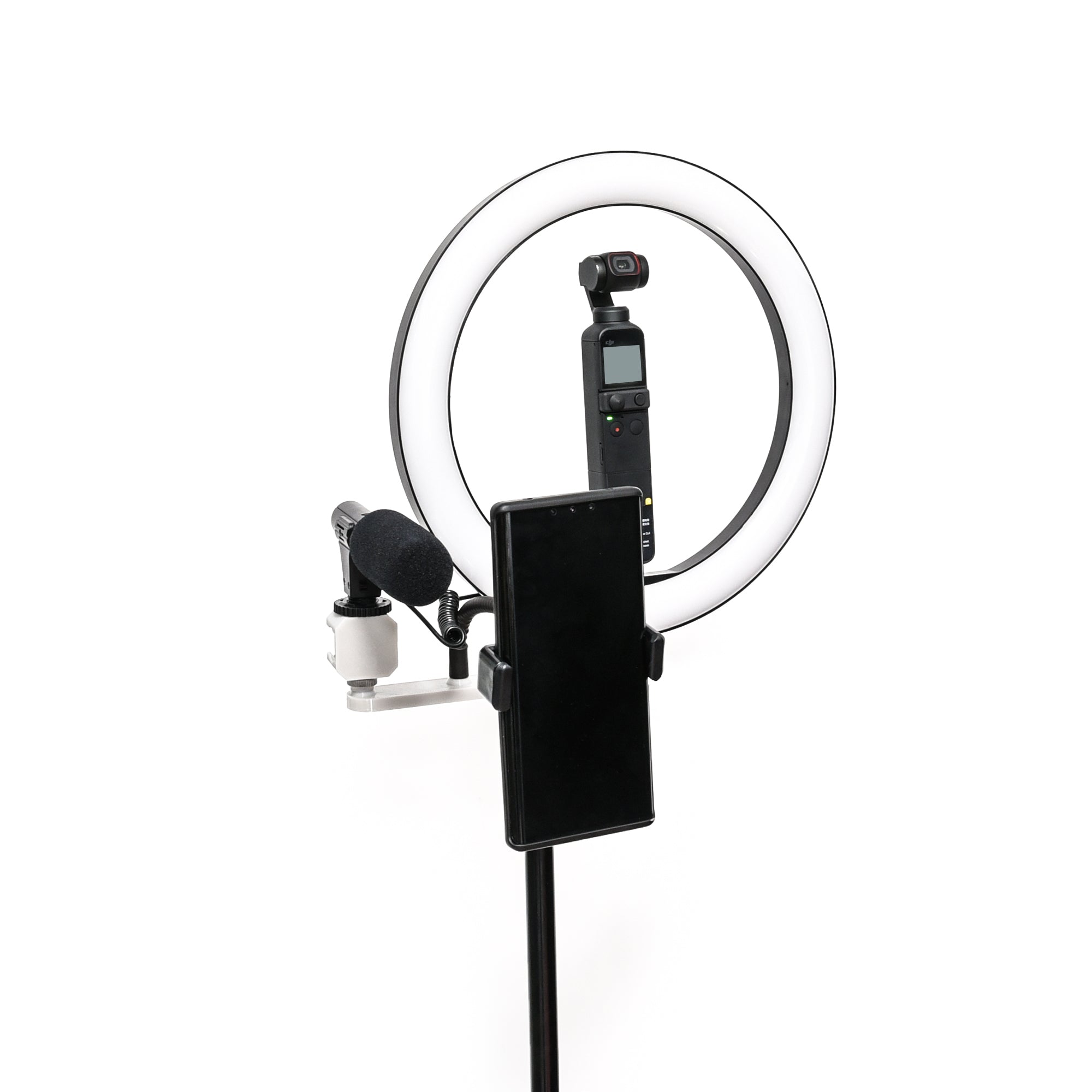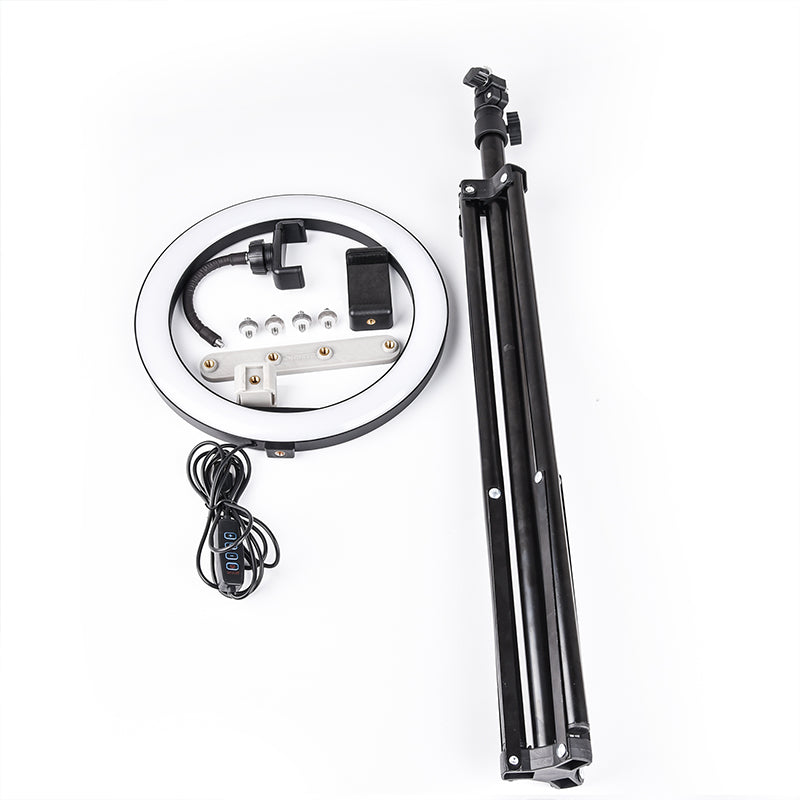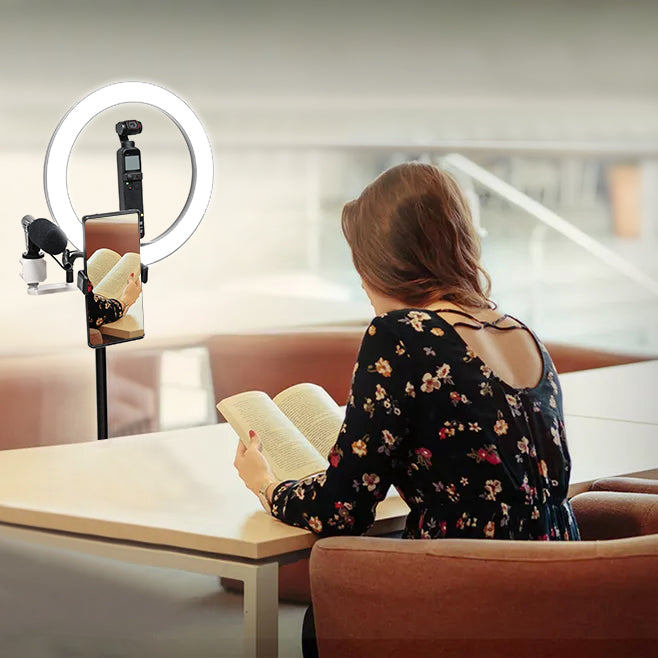 ---
We Also Recommend
Liquid error: Could not find asset snippets/addthis.liquid